Attack of the Drones!
21 February 2018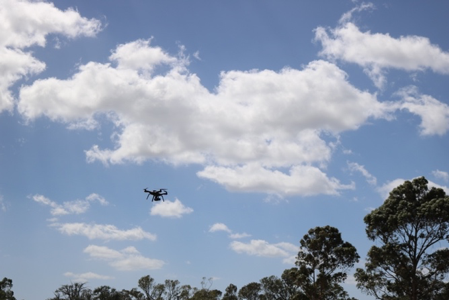 The Flying Robot School braved strong winds to engage students in a full day activity on Wednesday February 14th with students from Bacchus Marsh College.
After mastering safety and control basics using a computer simulation, students became hands-on with some powerful drones. A challenging course was marked out for each team to conquer.
Students explored the potential of drones to solve global issues such as Climate Change.  A creative session resulted in a brainstorm of new ideas and uses. In the afternoon each team developed a solution to a real life climate change issue. One example was calculating the size of trees from aerial photography and comparing this to previous aerial photographs.
The Flying Robot School team consists of individuals working in a range of supportive digital technology industries. They share a vision for empowering youth to make a difference to issues of global significance through the use of technology.